This type of impregnators (APV model) is used for the treatment of wood in class of use 4 (according to UNI EN 335-1), that is, wood treated with these systems can be put in permanent contact with soil and fresh water.
THE WTM VAGLIO TECHNOLOGY: VACUUM AND PRESSURE
The structure of the wood is similar to that of a sponge, with cavities and walls.
The aim of impregnating the wood is to cover the walls of these cavities with the impregnating agent to protect them from decay caused by fungi and insects.
The preservative penetrates deep into the wood thanks to the effect of pressure and vacuum. Initially, the vacuum removes the air from the cavities to create space for the impregnating solution, which is forced deep into the wood by strong pressure (Bethell or "full cell" process).
The excess impregnating solution is then removed from the surface of the wood by a final drying step.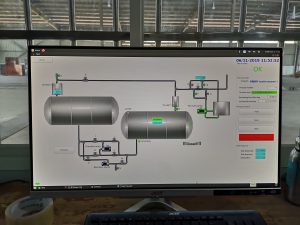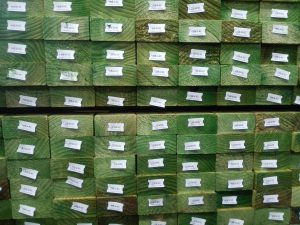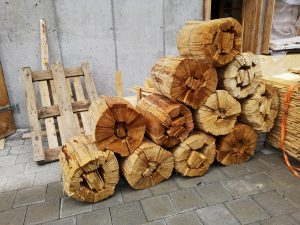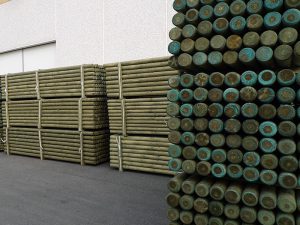 The plants are equipped with a management system that automatically controls all stages of treatment.
At the end of each cycle a report is also generated that records all important data, including absorption (litres of preserving liquid absorbed by the wood), to ensure the traceability of each load and the compliance of the treatments with regulations.
Our pressure systems are designed, built and tested according to the Pressure Equipment Directive (PED).
We offer many optionals to meet the different needs of our customers:
automated wagon extraction
automated door
preparation tank for preservative solutions
automatic dosing system
internal painting with epoxy enamels
Our team of engineers and technicians is always ready to study a solution to meet the most diverse requests!
STANDARD DIMENSIONS FOR APV IMPREGNATORS
| | | | | |
| --- | --- | --- | --- | --- |
| diameter (mm) | 1.000 | 1.500 | 1.800 | 2.000 |
| pile (H x W) | 600X700 | 950X950 | 1.200X1.200 | 1.300X1.300 |
Length (useful): from 6 m to 18 m
Special, non-standard dimensions are available on request.
THE ADVANTAGES OF VACUUM AND PRESSURE IMPREGNATION
| | | |
| --- | --- | --- |
| | DURABILITY OF TREATED WOOD | the life of treated wood in contact with the outside (water, air, soil, etc.) increases up to 25-50 years (if properly treated and installed), compared to 5-7 years of untreated wood thanks to the increased mechanical resistance and resistance against fungi, mold and insects. The maintenance of impregnated wood products is very low; |
| | CHEAP ALTERNATIVE TO PRECIOUS WOODS | soft woods such as pine, once impregnated, are a cheap but safe alternative to precious woods for outdoor use such as Teak, Cedar, Ipè, etc.; |
| | VERSATILITY | Once impregnated, the wood can be coloured with paints in all colours; |
| | PEST REPELLENCY | The impregnating agents used also act as a repellent against bugs and other pests, protecting buildings; |
| | GREEN CHOICE | Durable wood leads to less need and thus reduces deforestation. |